Somers Seed Lending Library
A Community Heirloom Seed Lending Project
NEW!!!! ORDER YOUR SEEDS FROM HOME AND PICK THEM UP ALREADY PACKAGED AT THE LIBRARY
If you would like to order seeds for pick up at the library, please fill out the online form.
To access the form please click HERE.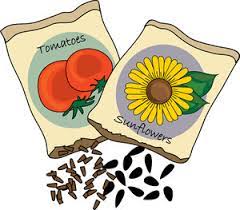 Somers Seed Lending Library is a free community heirloom seed lending project, demonstrating that libraries check out more than books! The idea is simple. Growers get enough seed to grow 3-4 plants from the seed catalog located behind the Reference Desk, record what they are taking with them as well as basic contact information for later in the season. Then they grow their plants during the season. At the end of the growing season for that plant, the grower harvests as usual, but saves some of the seed for next season, and returns a portion, usually 2-3 times the starting amount (or more) to the seed library to continue the cycle.

Our current list is subject to updates, so please check back often.
---